Kezban
Admin

ruh hali

:

hayvanlar alemi

: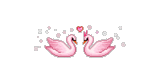 ---
Mesaj Sayısı

: 651


Reputation

: 57


Kayıt tarihi

: 21/11/10


Nerden

: Konya


Konu: Song Il Kook DRAMA CASTING & NEWS Çarş. Mart 14, 2012 4:19 pm

---

1-9-2011

DRAMA CASTING & NEWS

Song Il-kook considers drama with Mawang PD

[Resimleri görebilmek için üye olun veya giriş yapın.]

Song Il-kook is reportedly in contention as the leading man in a new drama with an interestingly uninteresting title: It's 발효가족, which means literally Fermentation Family. It's a horrible sounding name, so for now I'm going to call it by its phonetic Korean name, Balhyo Gajok. Phew, that sounds better to my ear, strangely, though it means the same thing.

There's barely any information about the project in official news reports, but from the dribs and drabs I've been able to pick up, the fermentation part of the title likely comes from the drama's involvement with kimchi, although it also deals with gangsters. Now there's a title for you: Kimchi and Gangsters. True, that would make it sound much more comedic, but then again, it's not like fermentation conjures up images of badass gangsters either.

But before you mentally check out of the show before it's even begun, there's one key consideration: Directing it is PD Park Chan-hong, who did Rebirth (aka Resurrection) and Mawang (aka The Devil) — two dark thriller dramas oft-noted for their high-quality storytelling and acting (and, as it happens, both starring Uhm Tae-woong). That track record right there is enough to make me sit up and take notice, because it's rare that we get dark K-drama thrillers that work well, and here's a guy with two standouts on his resumé.

A rep confirmed that Song has received the script and is considering the role, but cautioned that it's too early to make casting statements. (There are wee little rumors that Kim Jung-eun — I Am Legend, Forever the Moment — is in contention for the female lead, but those are not yet substantiated.) Song had a modest success last year with the weekend action drama A Man Called God, but fared less well this year with Crime Squad. Balhyo Gajok will be produced by Olive Nine, but currently doesn't have broadcaster commitment.

Via NTN Seoul

DRAMA DÖKÜM & HABERLER

Song Il-Kook Mawang PD tiyatro düşünüyor

JavaBeans tarafından 1 Eylül 2011

[Resimleri görebilmek için üye olun veya giriş yapın.]

Song Il-Kook, ilginç ilginç bir başlığı ile yeni bir drama önde gelen adam olarak çekişme olduğu bildiriliyor: 발효 가족, kelimenin tam anlamıyla Fermantasyon aile demektir bulunuyor. Bu korkunç bir sondaj adı, şimdi ben fonetik Kore adı, Balhyo gajok aramak için gidiyorum. Aynı şey anlamına rağmen, garip, benim kulağıma daha iyi sesler Phew.

Da gangsterler rağmen fırsatları resmi haberlerde, proje ile ilgili herhangi bir bilgi ancak, ama azar azar almak mümkün oldum, başlığın fermantasyon kısmında muhtemelen, drama kimchi katılımı geliyor. Kimchi ve Gangsters: Şimdi sizin için bir başlık var. Doğru, bu çok daha komik ses yapacak, ama sonra tekrar, fermantasyon, ya badass gangsterler

görüntüleri conjures gibi değil.